The Experts Weigh In - How to Travel Well With Pets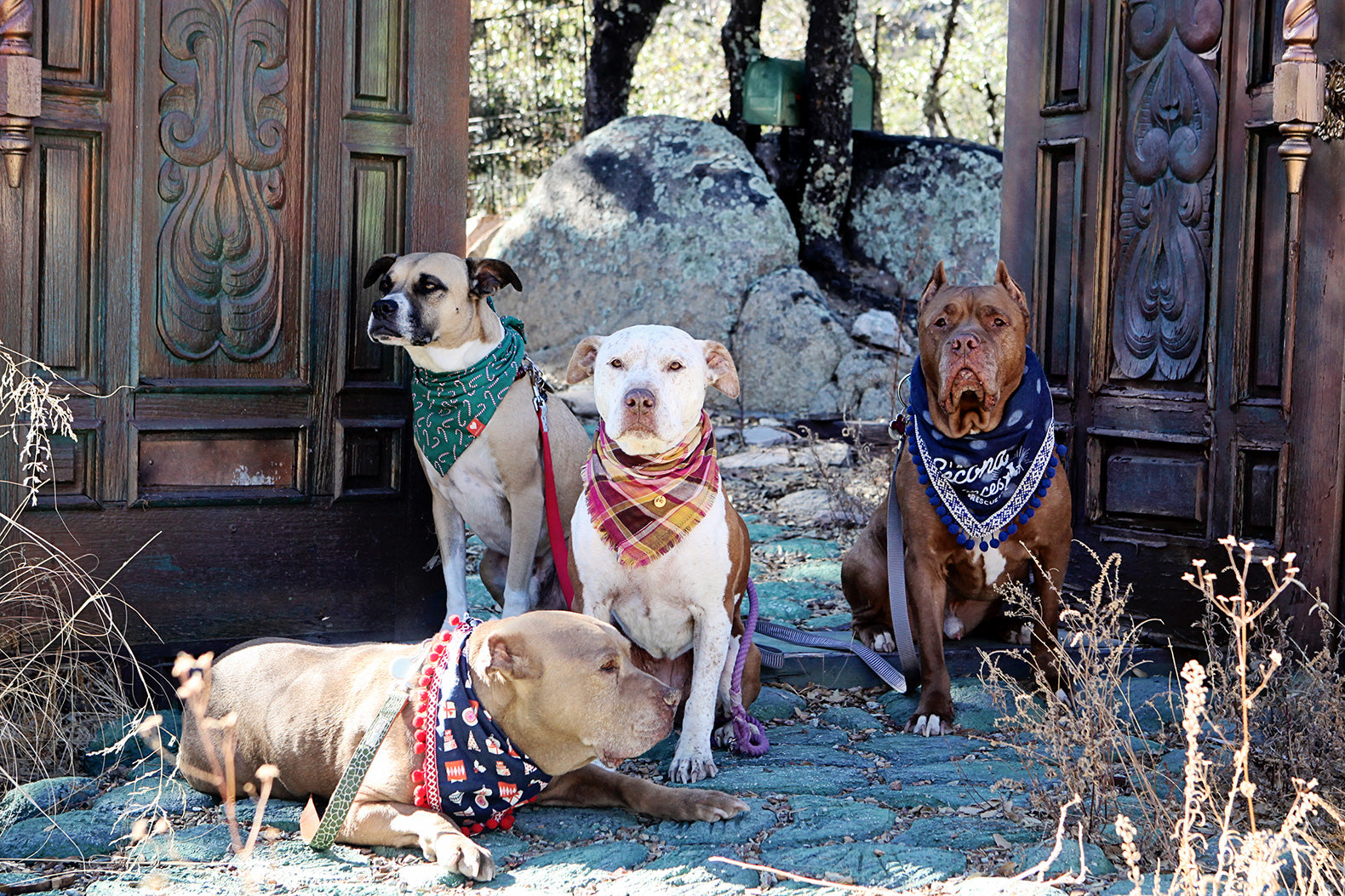 When you really love traveling and you really love your dogs, it's perfectly logical you want to do the former in the hairy company of the latter. Of course, bringing along the pups and cats changes the entire vibe and trajectory of your travels, whether you're flying somewhere directly or road-tripping to your heart's content. You can't leave them in the car to leisurely stroll an antique mall for three hours or have a long, boozy brunch indoors if those activities, for example, are on your potential to-do lists. But you CAN have a hell of a lot of fun watching your pets take in the scents and sights of unknown forests, hiking paths, beaches, and stores, meeting new people and other dogs with excitement, joyfully racing around the (safely fenced-in) yard of an AirBnb, watching the skies with wonder and curiosity, snoring beside you on the sofa at night, content beyond description, and doing it over and over again throughout your travels. It's an incredibly bonding experience, traveling with pets, and while it may not be "stress-free" (though what trip ever entirely is, to be fair?), there are definitely ways to go about it that minimize the stress + maximize the fun.
To help us help YOU travel well with your pets, we talked with a few exceptionally well-traveled pet owners and a couple pet-friendly AirBnb hosts, as well as a Los Angeles dog trainer, all of whom offered vital and incredibly specific, helpful advice.
OK9 Dog & Family Consultation founder Marnee Carpenter, who's no doubt counseled families in preparation for imminent road trips, providing them with tools, tricks, and guidance to make the venture as stressless as possible, suggests "write your pup a good bio (humor helps) and include a couple of good photos so your host gets a sense of your pup before you even book. I've found most people will knock off the pet fee if they have one, or at least will happily welcome you if they get the sense you're a responsible pet owner."
For what it's worth, our Pet Poufs founder has successfully used this tip in the past (see photos of her pack below!), and has managed to manifest a host's two-dog policy into a "one-time exception" four-dog policy by way of adorable photos, description of ages and behavior, and promises that her dogs are well-behaved and not at all destructive. Of course, it doesn't always work and sometimes it's a firm NO from potential hosts, but it's always worth the effort!
"I encourage dog owners to bring blankets or sheets for the furniture plus doggie gates if needed. I leave my carpet cleaner inside the closet with a jug of cleaner in case of an accident," says Tori Armstrong, who owns several pet-friendly AirBnbs in Southern California,. She also, very generously, might we add, provides lists of emergency vets, dog parks, and pet- friendly restaurants within the Huntington Beach area.
An Amador County AirBnb on a 10-acre ranch takes that level of generosity and adoration of animals and their people several extra "welcome to our pet-friendly AirBnb" miles, offering guests, upon their arrival, custom dog bowls with their own dogs' names emblazoned upon them, as well as requisite baskets of treats and new toys, and ubiquitous dog beds scattered throughout the house. "Our city dogs woke up to greet the horses every morning. It was the best place ever," says Lauren Kornberg, founder and owner of dog-walking and pet-sitting company, LA Petcare, who recently stayed at this particular dog-friendly mecca with her husband and multiple dogs.
When on the road with your pets, however, you've got to accept that things are out of your control to a certain degree. It's not your home, your space, your gates, your patio, front doors, back doors, and not your front or back yard. And, given this reality, even someplace that has all the bells and whistles of a dog-friendly haven has the potential for the occasional hiccup or communication lapse.
Case in point, imagine you're at the AirBnb, happily settling into your temporary digs with the dogs and unearthing your Murakami book from the bottom of your bag, readying for a poolside nap. Suddenly there's an unannounced, random dude wandering into your yard with a 12-foot-long leaf skimmer in his hand. Graphic designer and consummate dog Mom Pamela Steuri, along with her wife, Lucy Walker, have experienced this exact scenario while renting an AirBnb with their dog, Peaches. As Steuri says, "This one is important and I wish someone had told me this! Before your stay, check if there's going to be any scheduled maintenance people coming to the house. This is especially important if it has a pool, and this has happened to us TWICE . . . we've been surprised by pool cleaners arriving unexpectedly in the backyard. Not only did they scare us, but it also left us nervous about what would have happened if a dog who isn't friendly with strangers was in the yard at the time…not cool and not fun, so double check with your host."
Additionally, she astutely advises to "book as early as you can. Dog-friendly places are still in the minority, so the earlier you book, the more options you have." This is such a crucial bit of wisdom, as anyone who's ever looked for places to rent in a particular town or city has experienced when adding filters to their search. What was 67 feasible options with two bedrooms and a pool immediately winnows down to a paltry 12 possible places to rent when the "Pets Allowed" filter is added for specificity. And don't even bother looking at the ones that don't include that particularity in their description because those places really do unequivocally mean it when they say they won't accept pets.
For those of us who wouldn't have it any other way than bringing along the whole dang family, multiple dogs and adorable misfits among them, Tara McKinney has apparently perfected the art of AirBnb-ing and VRBO-ing with a pack of hilarious, predominantly geriatric pups. "So the first thing we do is groom all of the dogs before we leave home if at all possible! I bring all of my own sheets and blankets and strip the beds as soon as I get there . . . I go inside the home before I let the dogs in and I roll up any little carpets or rugs that may be around and put them in a safe corner. I cover up couches and chairs with my blankets and tuck them in really well. I try to look for AirBnb's with a washer and dryer but if that's not possible I'll pre-package new sheets and clothing for them so we can switch out every couple of days."
Tara also keeps her fur kids clothed for much of their vacation adventure, bringing "multiple vests or shirts for them to keep down the dander and the dog hair." For the big-boned babes in particular, she recommends Tooth and Honey's clothing. (We'd also just like to add that very few things are cuter than a brawny dog with a drooling mug ambling down the road or resting on a front stoop wearing rubber duckie pajamas, so there's an added element of extreme cuteness coupled with utilitarian purposes.)
We seriously can't be emphatic enough about being prepared. You know how new parents are always packing a zillion things just to leave the house for an hour to go to Target with an infant? Traveling with pets is a bit like that, but with lots of fur, rolls of poop bags, and multiple sorts of cleaning supplies and disposable (ideally environmentally-friendly) wipes involved. Pet Poufs, by the way, were designed, in part, to also be easily brought along for "whole family" journeys. Not only does having their super well-loved, familiar piece of "home" Pet Pouf along for the ride make pets more comfortable as they sojourn to an unknown space, Pet Poufs provide an inviting, cozy spot for slumbering that might otherwise be a rental's tufted sofa, upholstered occasional chairs, or an unattended guest bed. Tara and her crew travel regularly with The Fred and The Rita Pet Poufs!
Anna Geddes, a Shamanic Reiki healer living in Joshua Tree, took on the formidable undertaking of a cross-country trek with two dogs and a cat several years ago, surviving to share her own tips for road-tripping well with your four-leggeds. "I always bring my Shark Pet Perfect II handheld cordless vac (Amazing!) and Scotchbrite Pet Extra Sticky - large surface pet hair roller," she says." I also travel with my own dustpan and broom, garbage bags, Lysol wipes, paper towels, and multi surface spray just in case the house isn't well equipped. For the cat, I bring a mini and a large litter tray and extra litter."
Traveling with our pets isn't the easiest way to travel, but it may just be the most fun way to travel. Be ready for anything, and try implementing some of these incredible tips from the pet parents and road warriors themselves! It's worth mentioning that the pet-friendly hosts deserve to be lauded for being animal lovers just like us, so respect their spaces and leave them in the same condition as they were when you arrived for your vacation. Tara wisely adds, as you're locking up, "a little spritz or two of room freshener on the way out goes a long way."
Safe journeys!
---
Photos, from top: Tara McKinney, Prescott AirBnb, photo credit: Arayaphotography; Rebecca Cox, Joshua Tree AirBnb; Peaches on the road, photo credit: Pamela Steuri; Tara McKinney, Prescott AirBnb, photo credit: Arayaphotography.