ADOPTABLES OF THE MONTH - FROSTED FACES FOUNDATION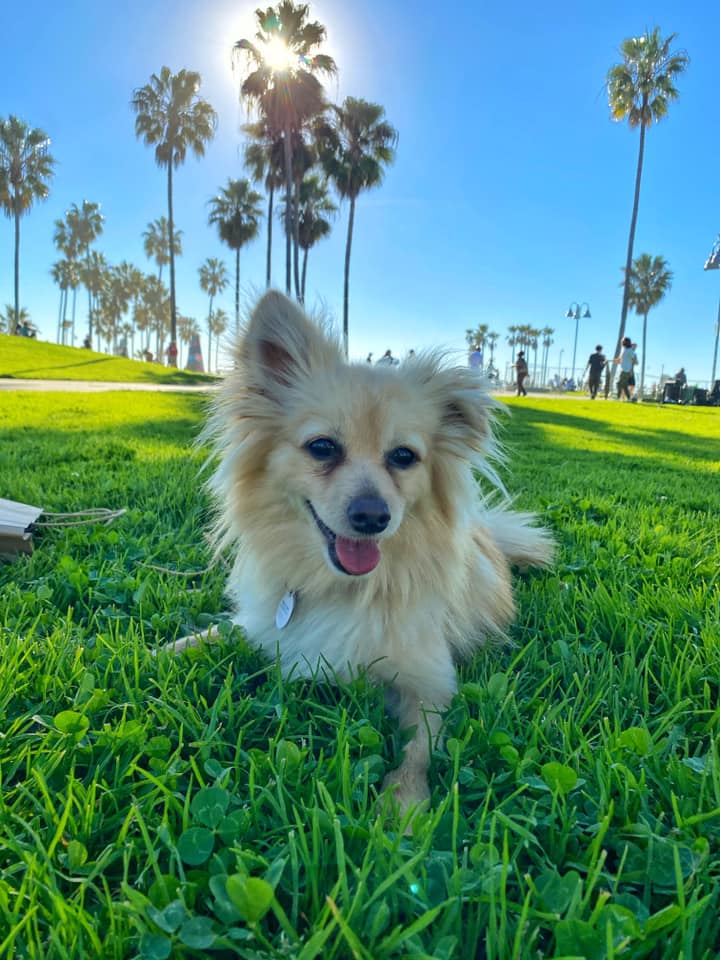 If you've been following our blog, you may know that at Pet Poufs, we're sharing a monthly feature "Adoptables of the Month," highlighting wonderful, beautiful, goofy, gorgeous, ridiculous, silly, amazing dogs looking for their forever homes. 
This month, we're partnering with the incredible non-profit rescue, Frosted Faces Foundation, a pack of magnificent angels on earth who rescue senior animals "whose love and lives are in jeopardy." 
Meet this month's beloved pups from FFF:
Janie
AGE: 6 years
GENDER: Female
BREED: Mixed Breed (Shepherd/Pointer)
Janie
was surrendered by her former owners to the Baldwin Park Animal Care Center in Los Angeles County. At six years old, she isn't quite a senior, but the reality is, Janie REALLY needed us. Janie had severe dry eye that was untreated for so long, she was creating no tears on her own causing a lot of discomfort. We got her in to an ophthalmologist who did a parotid duct transposition to lubricate her eyes with saliva. Janie sees much better now and is so much more comfortable! Janie is a spring chicken around Frosted Faces! She has yet to meet a hike she couldn't tackle and loves to play tug and chase balls. Janie has been in play groups with other big dogs, but does require proper introductions. Janie has spent some time in foster homes and her fosters report she is a dream in the home - enough energy to go out on adventures, but enough of a couch potato to snooze next to you during your evening wind down. Janie has been a Frosted Face since March 24, 2020.
Shamrock
AGE: 8 years
GENDER: Male
BREED: Mixed Breed (Bully Breed)
Shamrock's
story is an example of a community moved into action. Shamrock came to us poorly socialized and insecure. Our supporters rallied around him and raised money for training, behavioral consultations, and his Molly & Me Project incentive and droves of volunteers signed up for biweekly hikes and outings for enrichment. Shamrock easily became kennel stressed, but once in a foster home, he blossomed. Shamrock is not the happy-go-lucky dog that has never met a stranger. He is cautious and takes his time getting to know you. Shamrock has a patient and dedicated foster who has allowed him the space to feel comfortable and show his true personality. He is a silly guy who loves toys and the beach. He plays in the waves and is a soccer pro! One of our volunteers bought him his very own bright green soccer ball with his name written across it so no one else could mistake it as theirs. Shamrock is a hiker and has been up high in the mountains in the Eastern Sierras. Shamrock will require a patient family as special as he is. Shamrock is eligible for a $200 per month paid foster through our Molly & Me Project (
www.frostedfacesfoundation.org/mollymeproject
). Shamrock became a Frosted Face on July 31, 2019.
Chopstix
AGE: 5 years
GENDER: Male
BREED: Mixed Breed (Chihuahua/Pomeranian)
Chopstix
came from a hoarding situation where uncontrolled breeding resulted in more than 60 very similar looking dogs. Chopstix is a fluffy golden ray of sunshine, but his story is even more special. Chopstix has cerebellar hypoplasia, an underdeveloped brain stem resulting in impaired motor function. Choppy can't walk or stand on his own for more than a few seconds, but he wobbles around undeterred anyway. A volunteer physical therapist has spent countless hours getting together a custom fitted wheelchair for Chopstix and helping him learn how to walk in it. Chopstix enjoys going on outings with volunteers and usually takes in all the sights from a backpack. He's never met a burrito he didn't like and has been spotted rollerblading down the Pacific Beach boardwalk with volunteers like a true Southern Californian. Choppy has special needs that will take a devoted family, but oh man - when that little golden fluffy face looks at you and nuzzles into your chest in gratitude and in love, there's no feeling like it. Chopstix became a Frosted Face on July 3, 2020. 
We want our friends to find happy homes as soon as possible. These loving dogs are available for adoption.
Fill out this adoption application
 with Frosted Faces Foundation.