Adoptables of the Month - with A Purposeful Rescue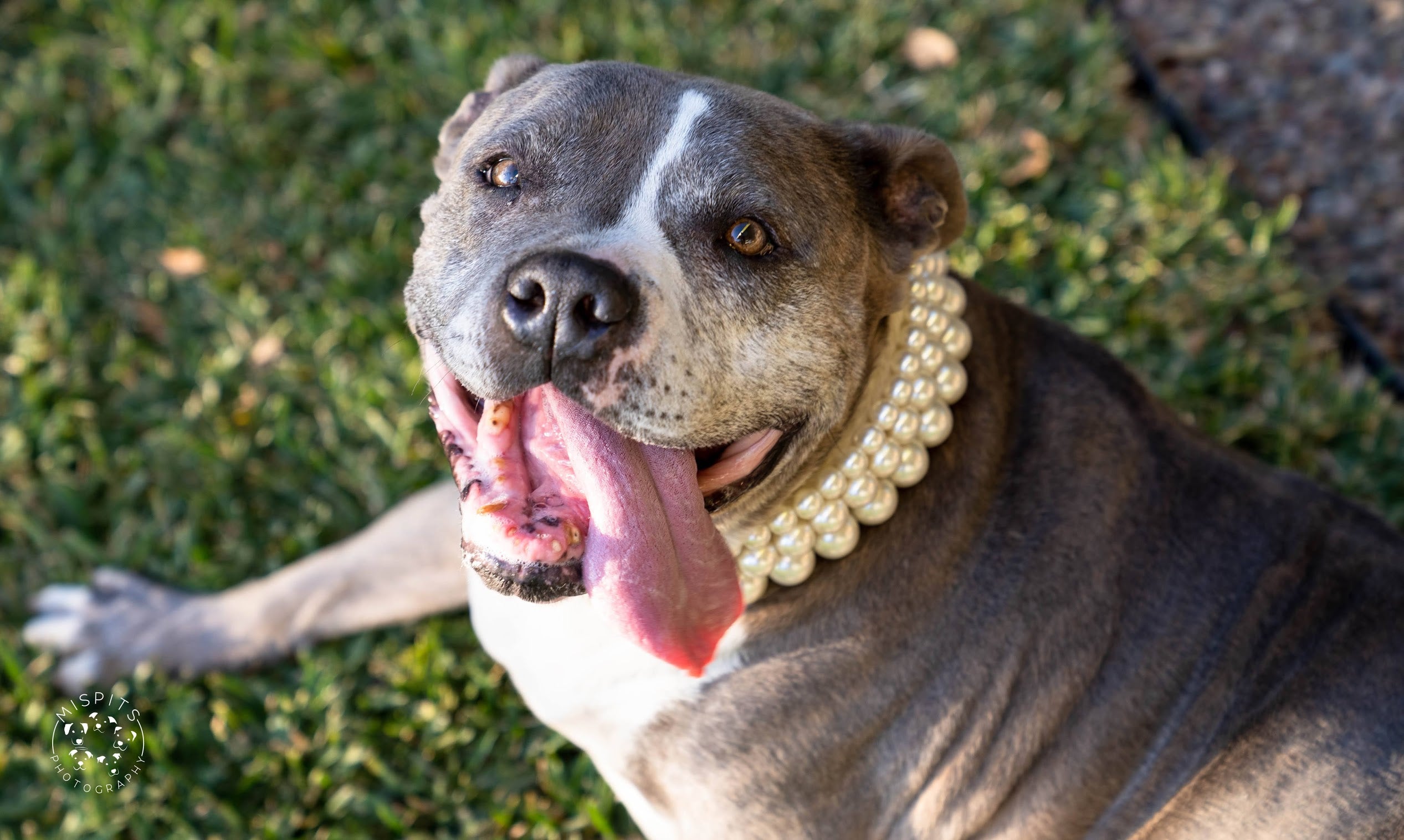 At Pet Poufs, we are passionate about the wellbeing of our canine friends. 
On a monthly basis, we will be sharing Adoptables of the Month, partnering first with A Purposeful Rescue and the introduction of Esty and Ruby.
So without further adieu, meet:
QUEEN ESTY #queenesty
AGE: 9 years
WEIGHT: 60 lbs
GENDER: Female
Hello, I'm Queen Esty, but you can call me Esther if you want. Heck, you can even call me Estée. I have been told that I am a hoot. I like to play fetch, nothing crazy but I will chase the ball. I like to roll over and receive belly rubs. My belly is ALWAYS open for belly rubs. I am good with other dogs. To date, the humans have not seen me with a cat. However, I do love kids. If you're looking to add a regal dog to your home, get in touch.
RUBY #rubytuesday
AGE: 10 years
WEIGHT: 65 lbs
GENDER: Female
Hi! I'm Ruby! I'm a 10 year old Elderbull who is just as pretty on the inside as I am on the outside! I currently weigh around 65 lbs but I could stand to lose a few. What can I say? I'm a foodie! I am looking for a home where I can relax and be cherished and adored.
We want our friends to find happy homes as soon as possible. These loving dogs are available for adoption. Fill out this adoption application with A Purposeful Rescue, if you're ready to bring the endless love and hilarious antics of a canine companion into your home.